Integrated banking system
A complete and digital core banking solution
A complete digital core banking solution, positioned as a leader by Gartner for 14 consecutive years
Integrated banking system
The strategic partnership between INFOSYS® & INTERVALLE TECHNOLOGIES® enables us to offer you the Finacle digital banking suite. It helps banks and financial institutions drive strategic and operational change. The solution meets the requirements of retail banks, financial institutions, both conventional and emerging, regardless of their size, type or organisation. Driving this digital transformation will optimise your growth opportunities by minimising the risks associated with such a major transformation.
This digital evolution will contribute to your business strategy and performance by providing you with :
A rich banking system ;
Optimal automation of all business processes ;
A better customer experience through digital channels ;
Access to a wider application ecosystem.
Today, more than 500 banks in over 100 countries trust Finacle to manage more than one billion customers and 1.7 billion accounts, enabling them to save, make payments, take out loans and manage their investments.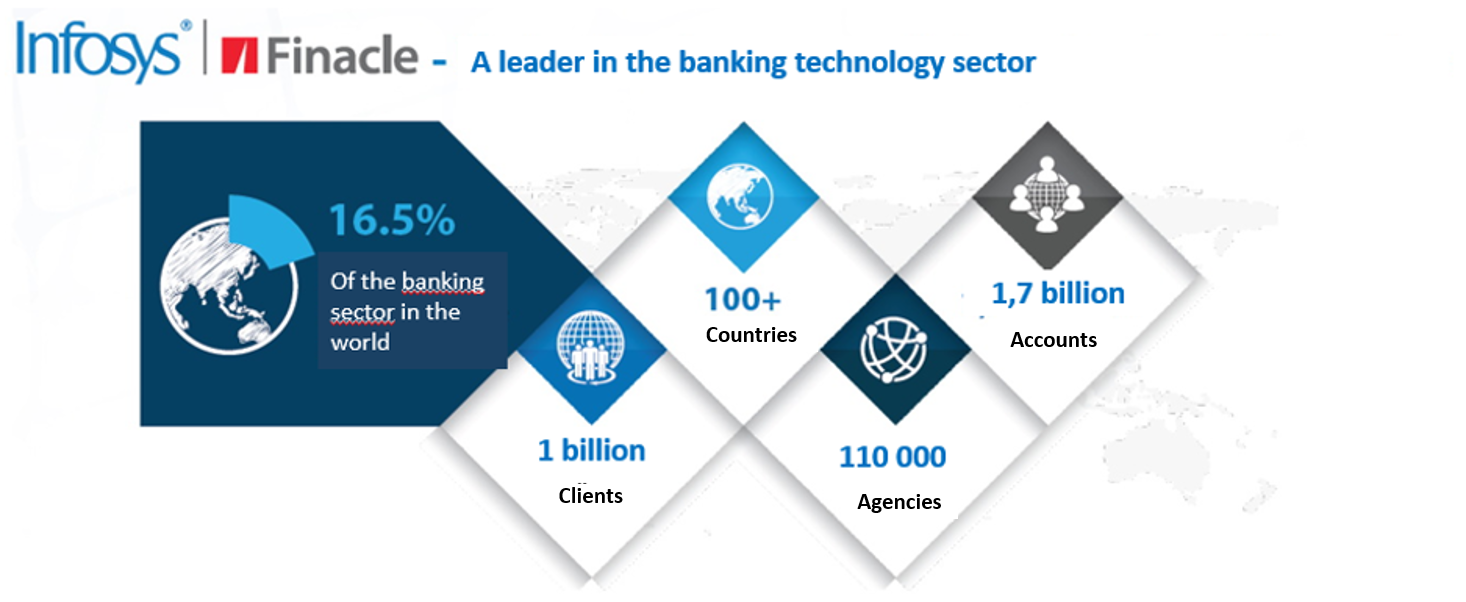 Within the framework of this relationship, INFOSYS® & INTERVALLE TECHNOLOGIES® have established a long-term partnership. INTERVALLE TECHNOLOGIES® will market and implement Finacle solution integration projects. It will also ensure a close relationship to ensure the Finacle platform evolves once deployed.
Intervalle Technologies, Intégrateur leader sur le marché bancaire depuis plus de 15 ans.

INTERVALLE TECHNOLOGIES® is at your disposal to present you both the Infosys Finacle solution and the service offer developed together. This cooperation is built in such a way as to remain close to you over time with local support and proven expertise.
Questions ? Please contact-us